Are you ready to publish your eBook? Do you need an eBook ghostwriter?
Writing a book takes a lot of work, time, resources and research. And we know that not many have the time to dedicate to this task. From coming up with the initial topic and title, organizing all your thoughts and then turning that into a book that people will actually read, takes tremendous time.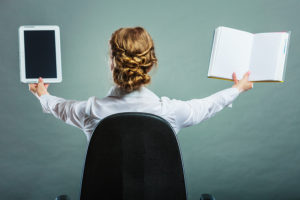 Your book needs to engage the reader, needs to flow properly and it needs to be written well so you don't get bad reviews. And of course, it needs to help the reader.
Your Content Pros was founded by David Greenwood, a nationally published author. David not only knows how to write a full-length business book but he also knows the publishing world. He's had offers accepted by traditional publishers and he's well on his way to having three books out there. You can view David's first book on Amazon here.
If you have ever wanted to write a book but just couldn't find the time, we need to chat. We can help you get there and get your book published.
In 2016, David Greenwood published his first book, Overcoming Distractions. The book profiled many entrepreneurs around the county who just happen to have ADHD. He is currently in the process of publishing two more business books.
Many people have asked David to help them get their book done and published and he can help you through the process. Whether it's ghostwriting your entire book, co-authoring, or coaching you through the process of getting your book done, he has a process in place that can help you get your book done and out to the public.
It seems like everyone has a book in them so let's talk and get you started! David can help you in many ways.
Contact us today if you are looking for a:
-Ghostwriter for your book
-Help with research for your book
-Other help in getting your book done